Widespan greenhouse 12.80 m
The wide-span greenhouse is one of the most commonly built types of greenhouses. The wide-span greenhouse owes its name to the fact that the roof width is larger than with a 'normal' Venlo greenhouse. the hood width is usually 9.60 meters or 12.80 meters, but larger is also possible. In addition to a wider roof, the ridge height is slightly higher than in a Venlo greenhouse. This gives the greenhouse more content. This benefits the greenhouse climate.
The wide-span greenhouse is based on a foundation of concrete, a construction of galvanized and/or coated steel and an aluminum or steel roof and facade system.
Below you will find the current stock of 12.80 meter wide-span greenhouses at Kerklaan Greenhouses.
We can offer these greenhouses as a complete construction project, but we can also supply them as a kit. We use a mix of new and used materials. The result is a modern greenhouse that again complies with current legislation and regulations.

Every greenhouse construction project is custom work.
We can build our greenhouses at any desired location. We offer tailor-made solutions for every greenhouse construction project. Our technical team is geared up to include all the client's wishes in the design and project planning.
On the website of Kerklaan Greenhouses you will find more information about our working method and you can view a selection of our most beautiful greenhouse construction projects.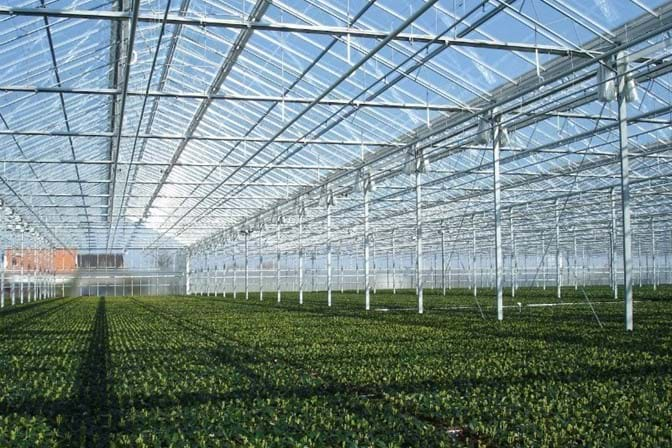 At Kerklaan Greenhouses, every construction is tailor-made.